Tamagotchi
Guess who's back? The Original virtual  pet...Tamagotchi! Take care of your Tamagotchi as you feed them, clean up their room and play with them!. Take them everywhere you go on your very own key chain. A mixture of both nostalgic (Classic) and new styles!
Tamagotchi Originals

Choose between different funky styles like Tie-dye, Marble, Spring Stripes and Plaid

Tamagotchi- Hello Kitty

You can now raise and nurture your Tamagotchi character with the help of Hello Kitty! Hello Kitty will give your Tamagotchi character milk or apple pie, keep the space clean, and for more Hello Kitty fun, play the Piano game or Balloon game!

Tamagotchi- PAC-MAN

PAC-MAN is helping to raise and nurture your Tamagotchi character. Raise your Tamagotchi character well and you might receive one of the surprise characters! Feed your Tamagotchi rice or PAC-MAN's favorite cherries! The PAC-MAN ghosts will go after your Tamagotchi so be ready to call PAC-MAN in to help. If bugs start to invade the screen, call PAC-MAN to save your Tamagotchi before it's too late. Includes 2 fun mini-games: Pac Game and Catch Game
The Virtual Pet. Feed them, Play with them, Check on their health. Raise your Tamagotchi from egg to adult and see which character you get - it all depends on how you take care of your Tamagotchi!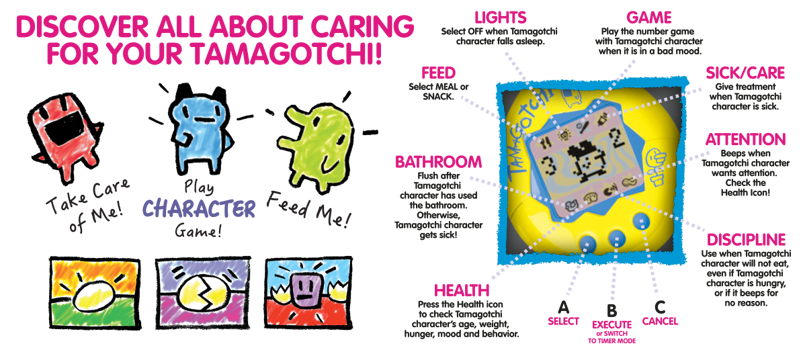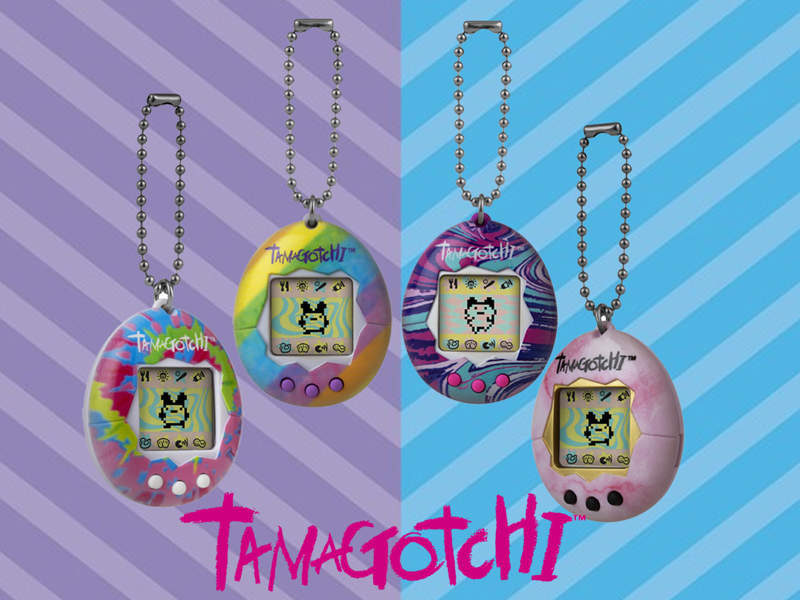 ® & © 2021 BANDAI
© 1976, 2021 SANRIO CO,.LTD
PAC-MAN™ & ©BANDAI NAMCO Entertainment Inc.